As a college within the City University of New York, John Jay College of Criminal Justice welcomes many transfer students every year—students who have already earned college credits.
As part of your application, you'll need to submit your college transcripts so that we may identify which credits will transfer. To receive a degree from John Jay College, you must take a minimum of 30 credits at the College, including at least 50 percent of an approved major or specialization.
To get started with your application, please view a video tutorial on how to apply as a Transfer student.
Take a Virtual Walking Tour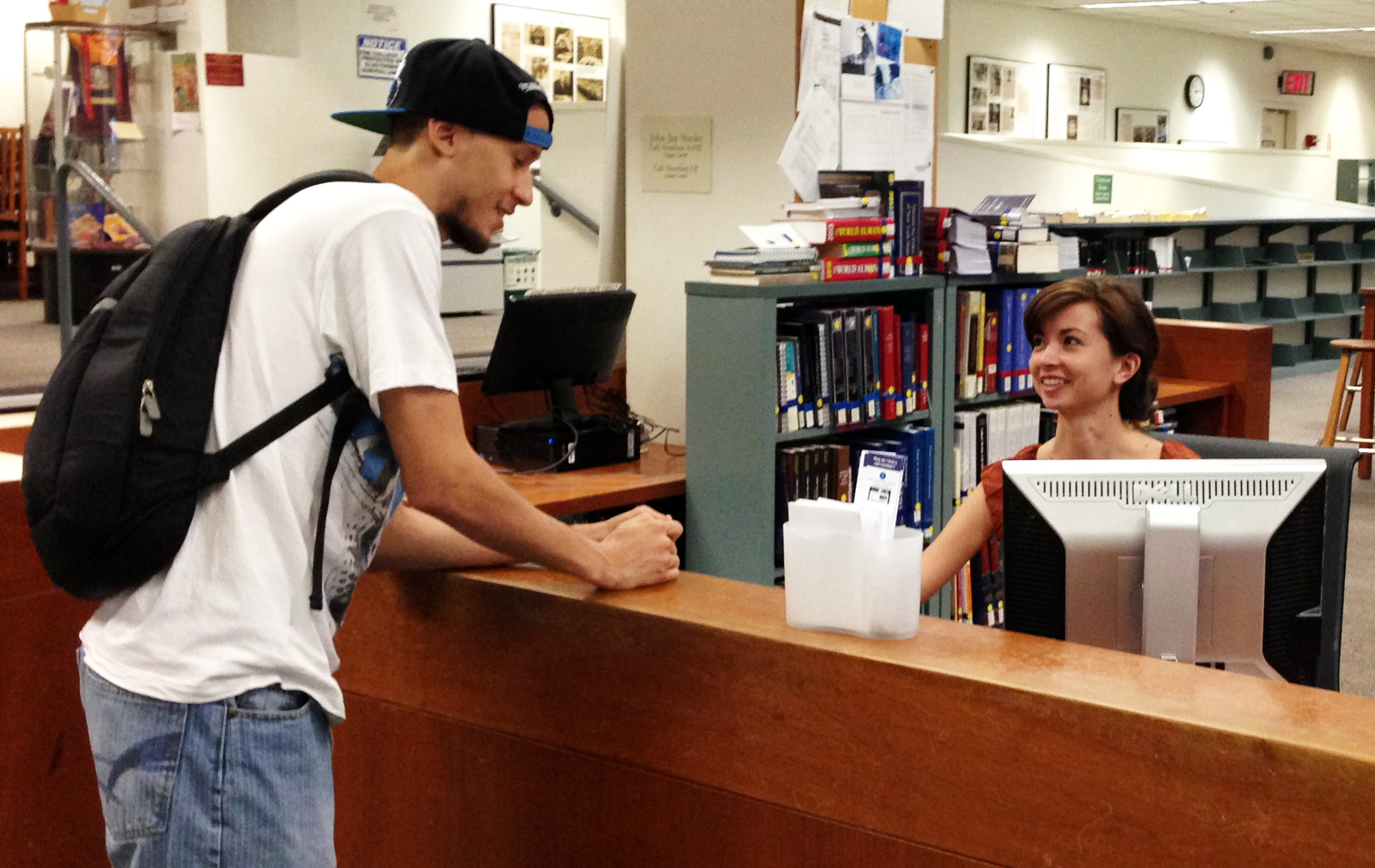 Contact Us
Office of Admissions 
524 West 59th Street
Room L.64.00
New York, NY 10019
Phone: 212.JOHNJAY
Fax: 212.237.8777
Email: admissions@jjay.cuny.edu 
Although the preferred deadline has passed, we are still accepting applications for the Fall 2018.
Frequently Asked Questions
What are the requirements for Transfer Admission?
              John Jay College requires the CUNY Application, $70 Application Fee, Official High School Transcript(s), and Official College transcripts from all colleges previously attended in order to be considered for Transfer Admission.
Do I need to provide official documents for admission?
             Yes, all documents provided must be official.
Can I still apply as a Transfer Student, if I have less than 24 college credits?
               Yes, the Undergraduate Admissions Team encourages you to apply and provide SAT/ACT Exam Scores and Official High School Transcript(s).
How many CUNY Schools can a Transfer Student apply to?  
                Transfer Student Applicants can apply to 4 CUNY schools.
What are the requirements for graduation?


 

Candidates for the baccalaureate degree must complete at least 120 credits to obtain a degree. All degree candidates must have completed all required courses, fulfilled the requirements of their majors, achieved at least a cumulative grade point average of 2.00, a grade point average of 2.00 in their majors, and cleared all accounts with the College. Students are required to complete at least 30 credits at John Jay as well as 50 percent of their major. Students may NOT take more than 50 percent of the courses used to fulfill their degree requirements online. Students earning a minor or certificate must also complete those requirements with a minor/certificate GPA of at least 2.00.